Dynamic and Static Training Plans
Dynamic Plans
The difference between dynamic and static training plans is that a dynamic plan is created for specific dates and each athlete who is on a Dynamic Plan will see the updates as the coach makes them.
For example, if the coach adds a new workout next Thursday the 20th, all athletes in that plan will see that workout that day.
With dynamic plans you can train groups or entire teams that need the same training in a much faster and easier way than before.

You can assign a dynamic plan to individual athletes or to groups that you already have defined in TrainerPlan. After being assigned, all athletes will receive the same training plan.
Do you need to change or add something else to an athlete? Don't worry, after adding a Plan to an athlete you can still change any of the activities. But keep in mind that if you change an activity from a Plan, that same activity will be "disconnected" from the Plan and will become a unique activity for that athlete.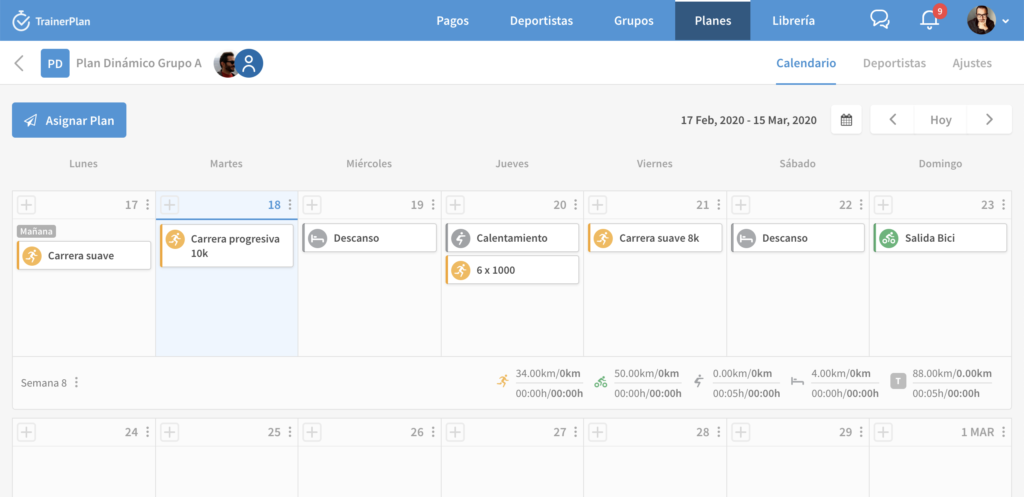 Static Plans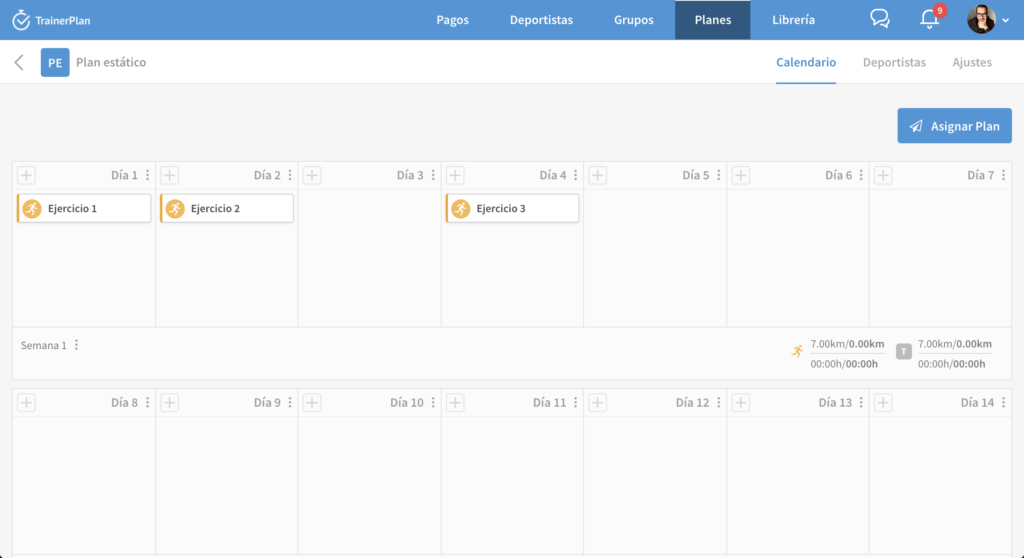 Static plans are useful if you have workouts that you don't want to change and you can add them in different athletes and on the days you want it to start.
Save weeks as templates and add them later to your clients.

You can make the Static Plan start the day you need and add it to the clients you need.
Note : Before you could add a static plan directly from the "Library" tab in each athlete's calendar. Now you will have to enter "Plans" in the main navigation and assign the plan you want to the athlete you select.
Try it now by logging into your account.